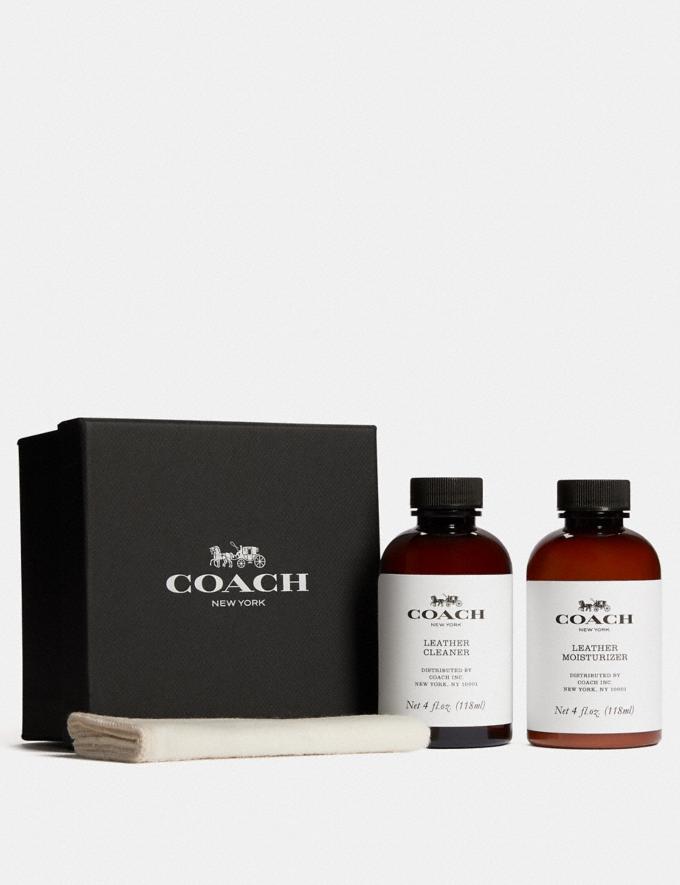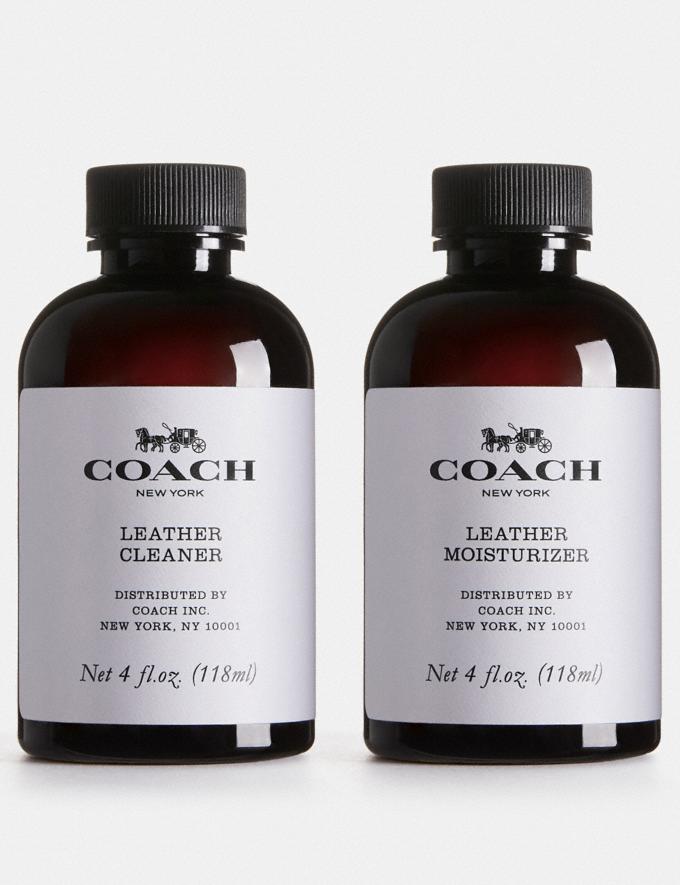 coach product care set
multicolor
Treat your leather to some TLC. Specially formulated for Coach, our product care set includes Coach Leather Cleaner, Coach Leather Moisturizer and a designated cloth each tested to ensure gentle yet effective cleaning while extending the natural life and beauty of our Coach leather products.

To preserve the beauty of Coach leather over time, we recommend regular cleaning and conditioning every three months.

We recommend that you use only Coach Leather Cleaner on your Coach leather products, as other cleaners may contain solvents that can discolor or damage our leathers.
Select Your Size and Quantity
Shipping and Returns
Shipping and Returns
All free shipping promotions (including Insider rewards) exclude delivery to Alaska, Puerto Rico, Hawaii, and PO/APO boxes.
Items in your order may ship separately. Your order status will update when all items have shipped.
Due to additional health and safety measures put in place to protect our distribution center employees, shipments may be delayed.
Standard Shipping
Shipping Fees
Total order value of under $30: $5
Total order value of under $150: $10
Total order value of $150 & up: Free
Estimated Delivery Time
Within 5-7 business days.
Express Shipping
Shipping Fees
Total order value of under $30: $13
Total order value of $30 & up: $17.50
Estimated Delivery Time
Within 2-5 business days.
Exceptions
No exceptions
Material Exceptions
Python cannot be shipped to California.
Other Fees
Sales and service tax where applicable.
For more on shipping and returns, click here.
You may also like
Product details
4 oz. cleaner
4 oz. moisturizer
Cleaning cloth
Coach Leather Cleaner may be used on the following leathers: Crossgrain, Glovetanned, Metallic Pebble, Natural Calf, Pebble, Polished Pebble, Refined Pebble, Signature Calf, Smooth Calf, Soft Calf, Stamped/Glazed Crocodile, Stamped Snakeskin.
Please DO NOT use this product on Sport Calf Leather, Calf Suede or Haircalf. For other leathers not on this list, test in an inconspicuous spot and let dry for at least one hour to ensure no negative reaction before proceeding.
Follow directions on bottle for usage.

Style No.

225