SOLD OUT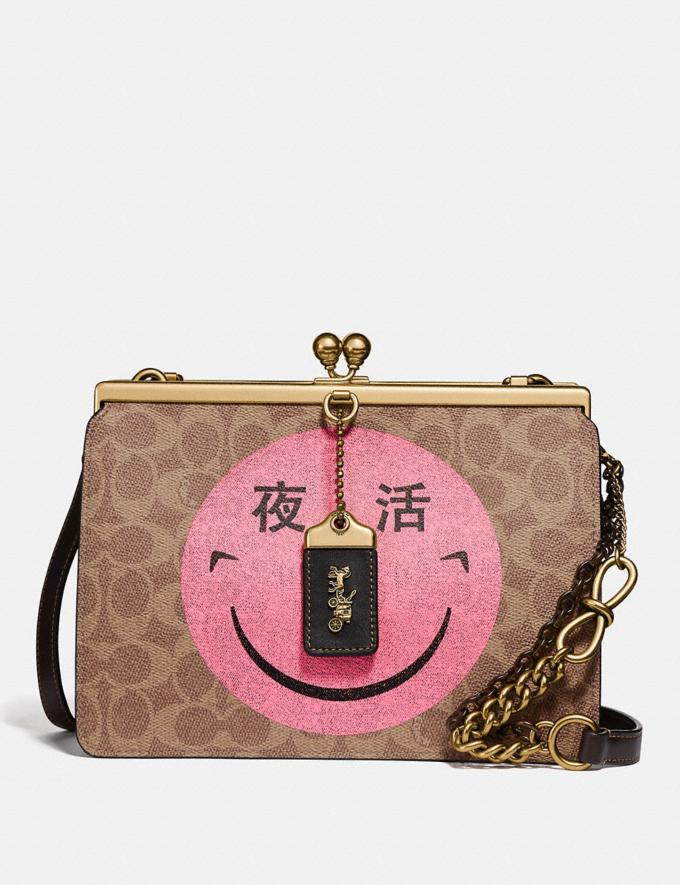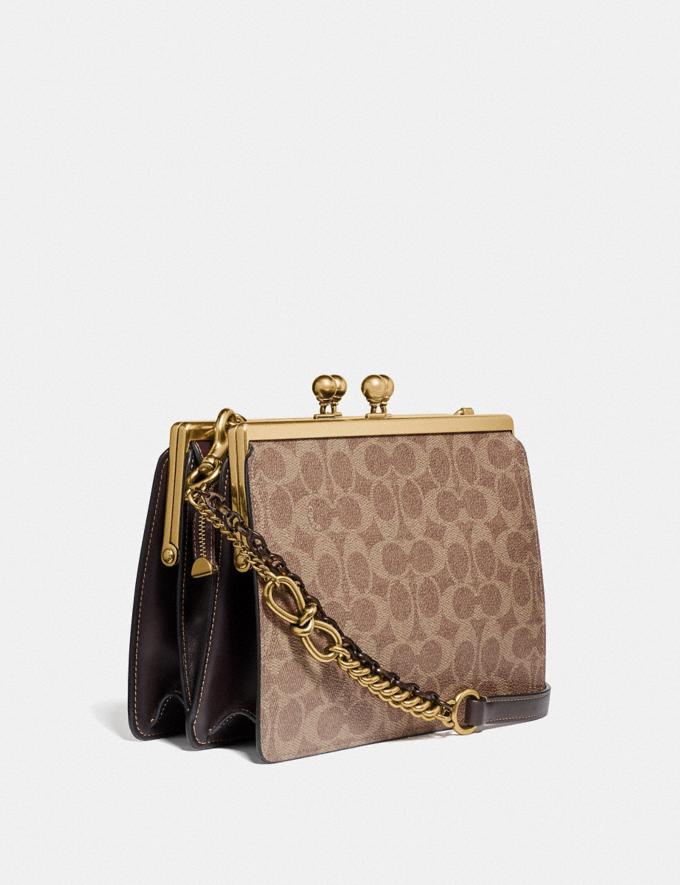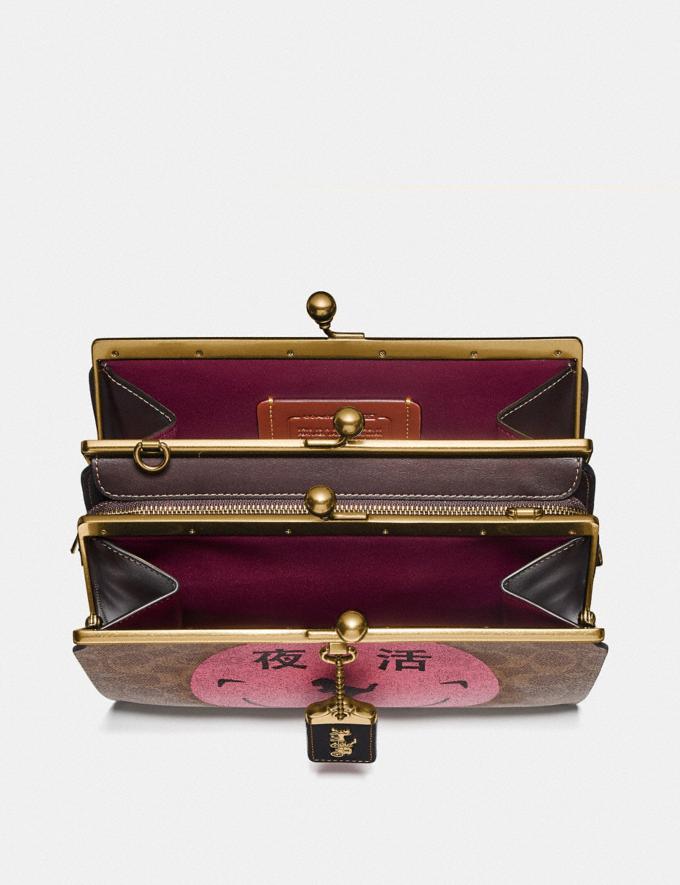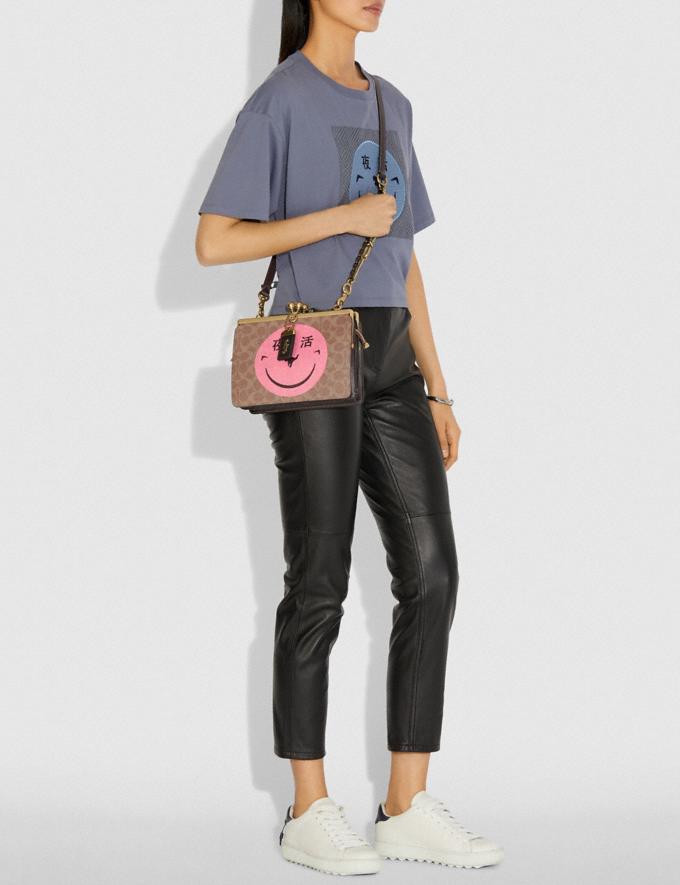 double frame bag in signature canvas with rexy by yeti out
b4/tan oxblood
Coach collaborates with four contemporary artists based in China to reimagine our beloved mascot Rexy. This special collection debuted in Shanghai, fusing the creative energy of the magical city with the bold attitude of New York. Music collective Yeti Out puts Rexy right on the nose in their signature graphic round face on this streamlined design inspired by vintage coin purses. Crafted in our Signature canvas and refined leather, it features three organized compartments and our iconic kisslock closures.

About the Creative: Music collective Yeti Out bridges east and west with its series of pop-up raves and record releases. The euphoria of late nights are transformed into utilitarian designs in reflection of youth movements that shape creative culture in cities that never sleep.
double frame bag in signature canvas with rexy by yeti out
Select Your Size and Quantity
Shipping and Returns
Shipping and Returns
All free shipping promotions (including Insider rewards) exclude delivery to Alaska, Puerto Rico, Hawaii, and PO/APO boxes.
Items in your order may ship separately. Your order status will update when all items have shipped.

Standard Shipping
Shipping Fees
Total order value of under $30: $5
Total order value between $30 & $50: $10
Total order value of $50 & up: Free
Estimated Delivery Time
Within 5-7 days
Express Shipping
Shipping Fees
Total order value of under $30: $13
Total order value of $30 & up: $17.50
Estimated Delivery Time
Within 2-5 days
Exceptions
No exceptions
Material Exceptions
Python cannot be shipped to California.
Other Fees
Sales and service tax where applicable.
For more on shipping and returns, click here.
You may also like
Product details
Signature coated canvas with glovetanned leather details
Center zip compartment
Double kisslock closure, leather lining
Detachable strap with 21 1/2" drop for shoulder or crossbody wear
6 3/4" (L) x 9" (H) x 4" (W)

Style No.

75205